plans for the world's first 3D printed school have been unveiled for fianarantsoa​, a city in the southern region of madagascar. the pilot project — known as 'hut v1.0' — has been presented by thinking huts, a non-profit organization founded by maggie grout. the scheme will be used as a prototype to test portability and cost effectiveness. 'we will use locally-sourced materials, remaining conscious of our environmental impact, and implement more additive manufacturing processes as the technology advances, adapting to each community's environment,' says the team.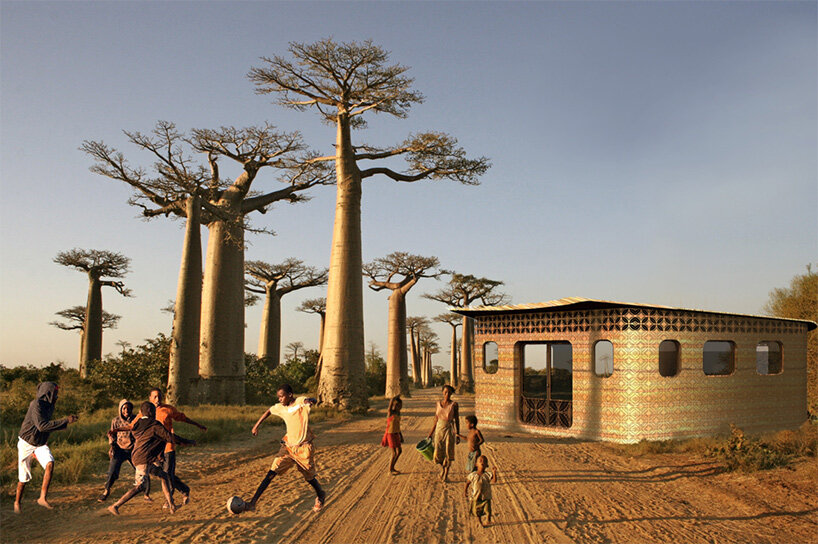 all images courtesy of studio mortazavi / thinking huts
as a result of the pandemic, it is estimated that over 1.5 billion students are out of school. in response, thinking huts is seeking to leverage 3D printing technology to help provide infrastructure to communities that need it most. 'insufficient investment in physical infrastructure is one of the largest barriers to education,' explains thinking huts. '3D printing will bridge the opportunity gap while encouraging innovation and economic growth. we cannot promise an end-all solution to all of the problems surrounding education, but we are promising a start.'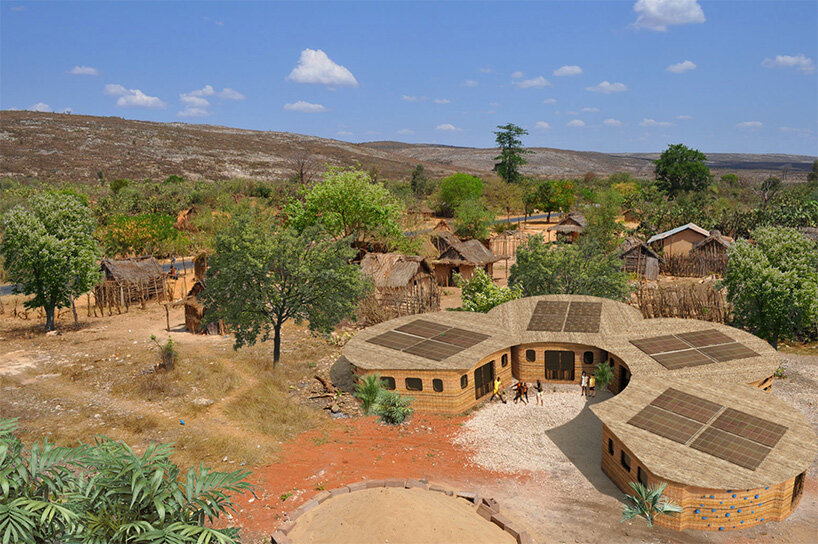 the school itself has been designed by studio mortazavi, an architectural design agency based in san francisco, lisbon, and paris. featuring 3D printed walls, each hut will have a secure door, operating windows, and internet access. externally, the hybrid design features a vertical farm and solar panels, while the interior will accommodate desks, chairs, and tables. importantly, multiple pod configurations allow for easy expansion.
the team says that 3D printing decreases construction time from months to days, while reducing the project's carbon footprint. 'our cement mixture is able to withstand environmental pressure and will emit less CO2 compared to traditional concrete,' says the team. to construct each unit, an architectural scale printer will extrude the construction material, building the walls from the ground up, layer by layer. the finished school will be a hybrid of 3D printed walls and locally-sourced materials for the construction of roof, doors, and windows.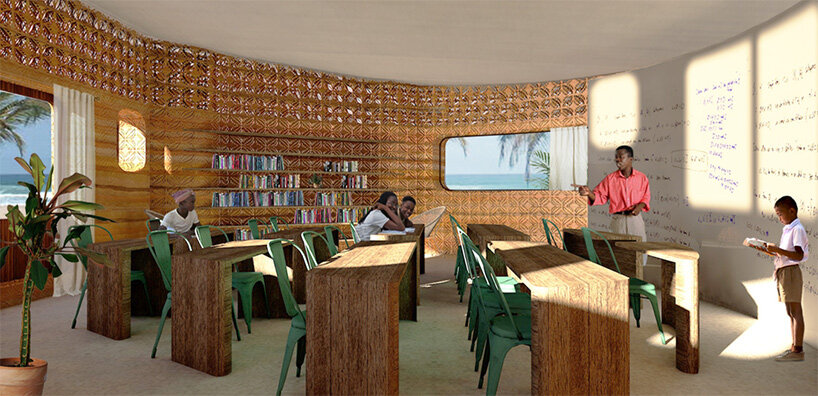 thinking huts says that, through its local partnerships, it will teach community members how to use the 3D printer so that they can replicate the process to build more schools in the future. you can find out more about the project, and get involved in the initiative, via the thinking huts website. 100% of donations will fund the construction of the first school.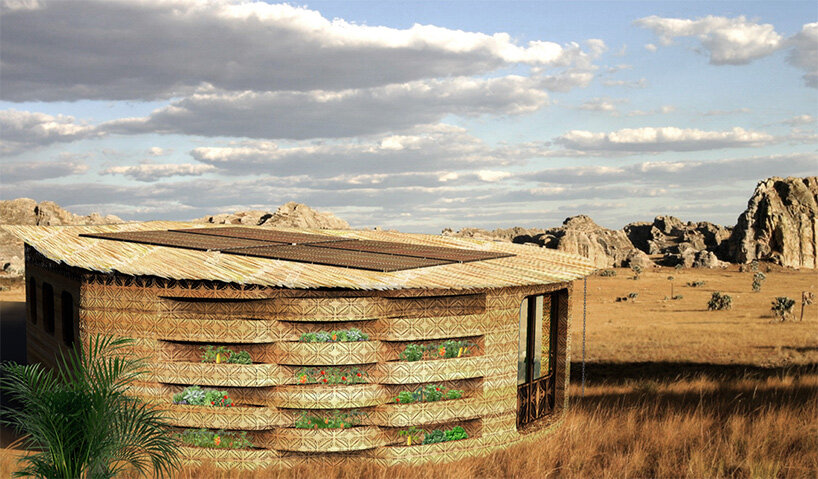 project info:
name: hut v1.0
location: fianarantsoa​, madagascar
organization: thinking huts
design: studio mortazavi
philip stevens I designboom
feb 24, 2021