healthcare designers at global architecture and engineering firm stantec have devised an original method for collaborating with clients by using a toolkit of playmobil toy figurines and 3D printed miniature furniture to unlock creativity and improve communication. in the development of its healthcare planning toolkit, stantec sought to enhance engagement with their clients by moving away from diagrammatic drawings and design schemes, often not universally understandable, and instead work towards the planning of healthcare facilities in a common language — toys. comprising off-the-shelf figurines and custom 3D-printed elements, the toolbox offers designers and collaborators the elements they need to simulate care in three dimensions.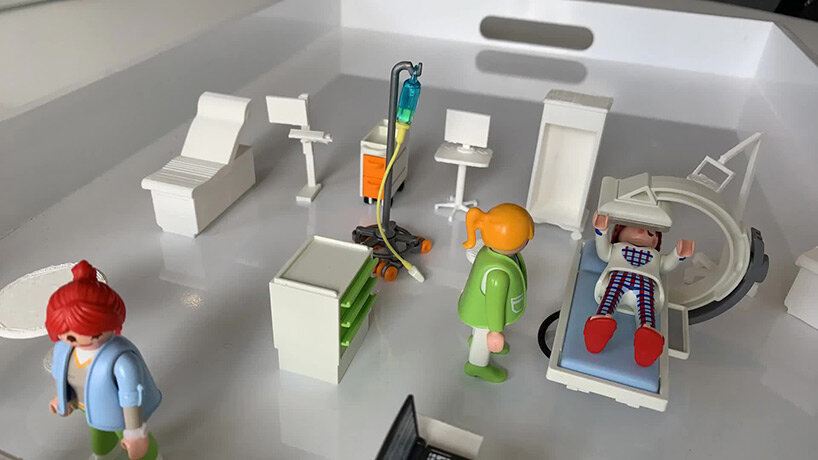 all images courtesy of stantec
the team at stantec first engaged with the idea of a multi-dimensional and interactive toolkit during a meeting with anesthesiologists and surgeons on the design development of a new procedure room. in order to better understand the space and improve communication and engagement with the clients, stantec decided to create rudimentary paper and foam core cut-outs as a simple tool kit the doctors could engage with in planning. 'we had an AHA! moment,' writes maria barillas in her report titled 'playing for keeps' in santec's design quarterly. 'as we presented this new tool, the doctors immediately approached the table and began to manipulate the room components. the conversation was rapid, animated, and productive. we had found a way to equalize the stage and give the users a turn in the driver's seat.'
after the initial response, stantec developed a 'healthcare planning toolkit', which includes the playmobil city life hospital kit and custom designed components. the city life hospital kit comes with patient and caregiver figurines, as well pre-manufactured room components such as a C-arm X-ray machine. stantec then developed a 3D printed library of healthcare elements, such as workstations on wheels, guest chairs, exam tables, and biohazard disposal bins. the tools sit atop a grid base at one-inch to one-foot scale representing a room, and available in various sizes. the kit allows for the setup of scaled simulations of clinical environments, including exam, recovery and minor procedure rooms.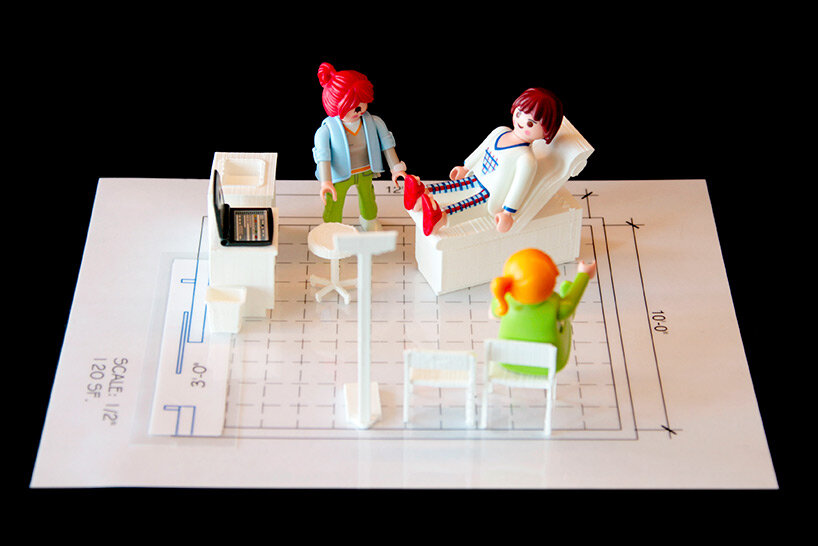 a positive outcome from a case study with healthcare designers from stantec and clients in the united states with an existing outpatient cancer center proved to be a collaborative and constructive way to understand spatial and functional needs, and eventually mock-up ideal exam and treatment rooms. seeing how effective this collaboration can be in healthcare, stantec is curious how it can be applied to workplace, hospitality and more, noting that 'sometimes the most engaging and collaborative technology isn't on a digital screen.'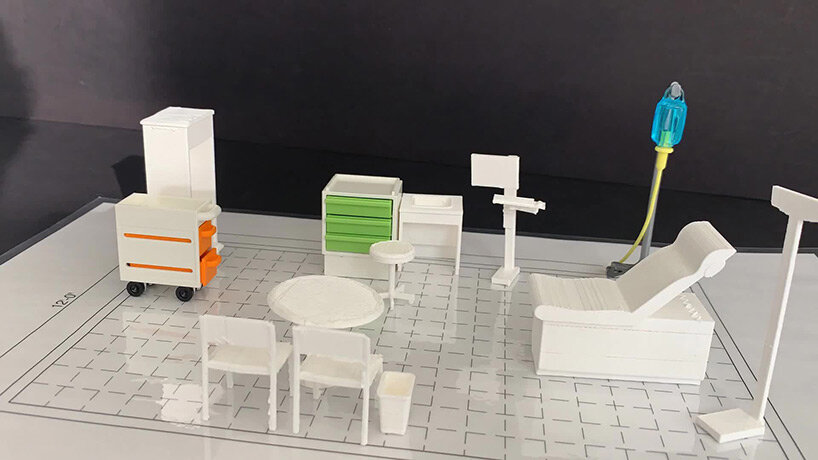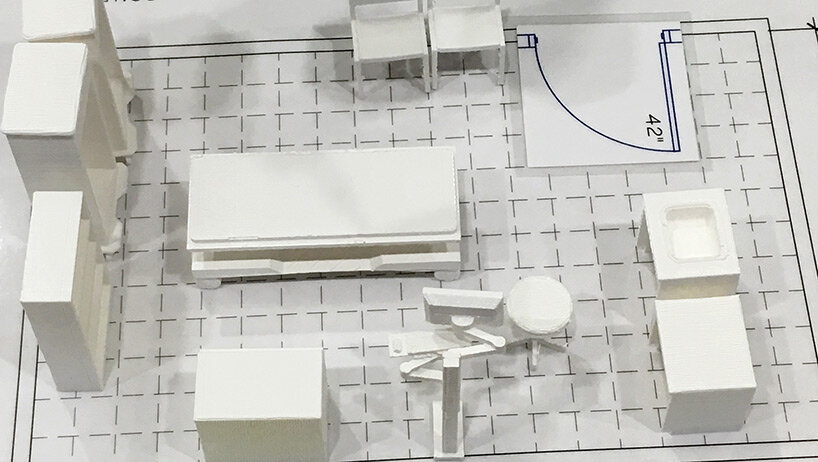 project info:
project: healthcare planning toolkit
developer: stantec
nina azzarello I designboom
feb 19, 2021