designer philipp aduatz, in collaboration with austrian manufacturer incremental3d, created a 3D printed furniture collection made with concrete in gradient tones. following a new technique, where dye is applied during the printing process directly into the nozzle, the concrete pieces are colored locally point by point and not globally, like before. as a result, workload, waste, and time delay are reduced, while unique vibrant furnishing is produced.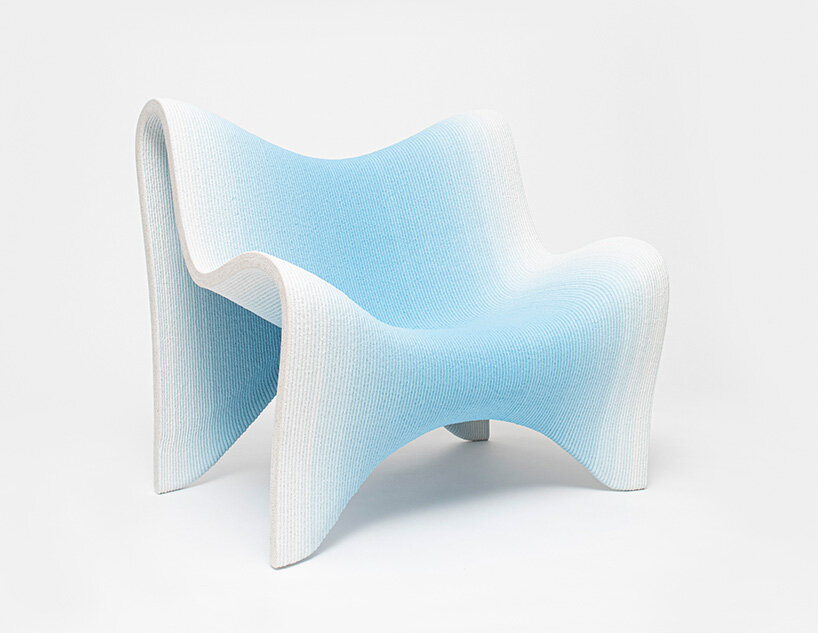 all images courtesy of paris tsitsos 
the collection by philipp aduatz and incremental3d includes two benches, a stool, a fauteuil and a large vase. through the application of a gradient and the exploration of possible shapes through an interactive working method, the designers developed a new approach to 3D concrete printing, making it possible to form very large and complex structures that showcase new aesthetic qualities.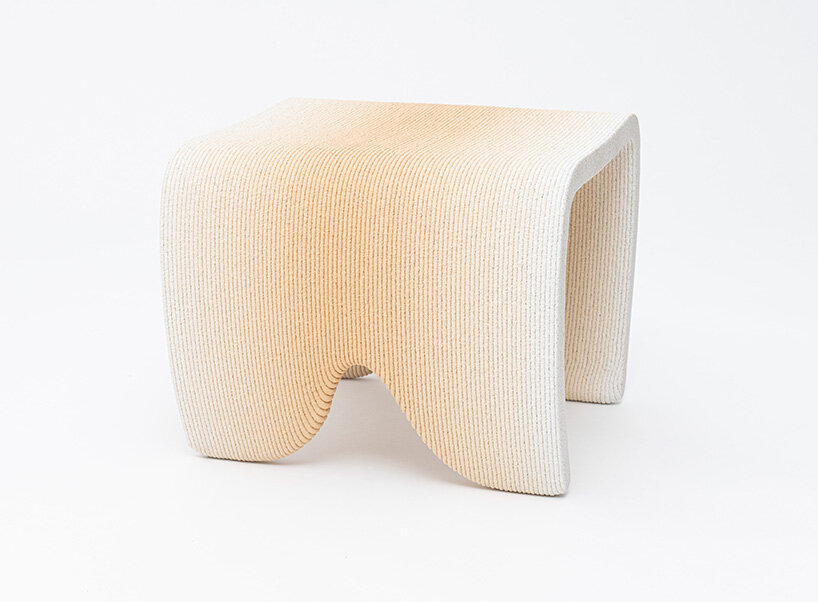 the collection draws influence and uses tools from subdivision modelling — a computer graphics technique that generates a surface by the representation of a coarser polygonal mesh using a recursive algorithmic method. when it comes to the gradient theme of the series, philipp aduatz mentions 'for many years, I have been obsessed with the concept of a gradient which reflects elegance and harmony to me. I believe that the gradient is, in regards to the perception of the environment and its digital reflection, a fundamental design principle. it has a mathematical aesthetic and precision that I have always been admiring.'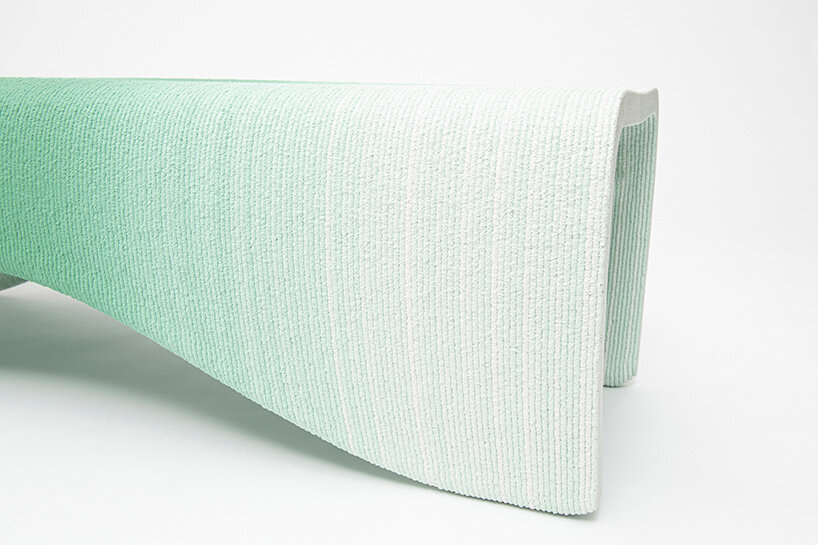 one significant challenge of the project, was the development of a suitable reinforcement technology to provide the load capacity for the designs. concrete is by its nature a material with very little tensile strength; therefore, it should be reinforced. in this case, a customized semi-automatic strategy was adopted, and high-performance steel was incorporated to support the required loads. the steel was incorporated seamlessly, resulting in a furnishing series that is durable, as well as aesthetically pleasing.